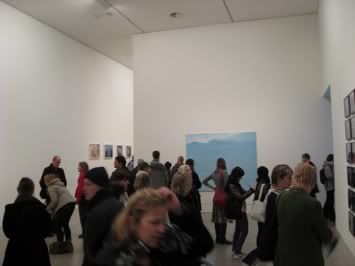 The
deutsche guggenheim
might be smaller than expected (only 5500sq/ft gallery) consisting of two medium sized main rooms and a small gift shop, but the exhibitions are concise, tightly curated and a refreshingly easy to digest. The museum sits in the bottom floor of Deutsche Bank, a major arts supporter and collection company (
boasts over 50,000 works in its collection
). Most big-time museums go with the motto "bigger is better" but this museum extension in germany carefully considers its shows, which are more in line with a regular gallery's format of single artists and themed exhibitions, to better make use of the space.
For better pictures and info on the current show,
True North

, go here
.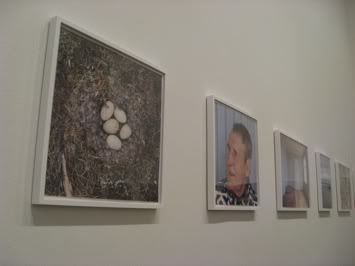 ****
Oh, and then there's the gift shop, which you can also
access online.
I got this very handy, funny shopper bag for only 5 euro and have already scored compliments from some very fashionable germans! This could be my new favorite, cheap find!