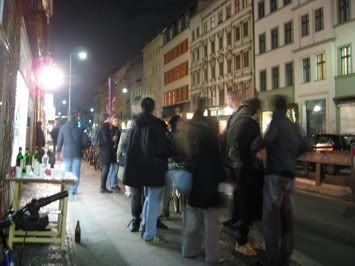 Although many berliners like to take their beer on the streets this isn't another casual get together but an art opening......held completely outside on the sidewalk. The gallery,
SOX
, is one window and one window only. No inside entrance - just a viewing window that changes once a month. More
specifics here
.
This month is artist
Stef Heidhues
with
Churchill Downs
.